MV Huskyan
Huskyan is the only purpose built dive boat in Orkney – designed by divers and built to last.
Brand new for the 2015 season – she sets the standard for UK liveaboard vessels
After months of planning and design the steel arrived at the boat yard in April 2014 – 10 months of building and 70 hours in the North Sea later we arrived in Orkney.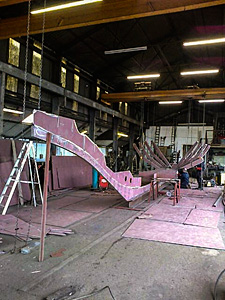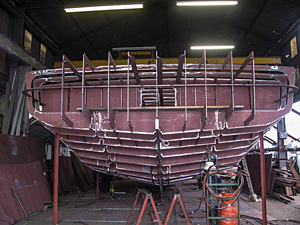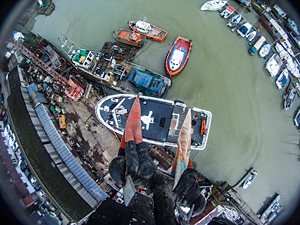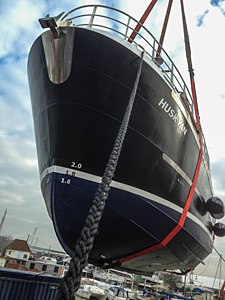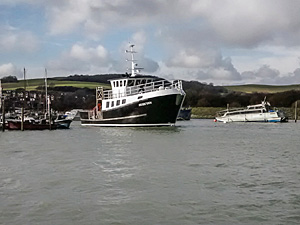 What's inside…
240 volt power throughout
Central heating throughout
2 × immaculate showers
2 × spotless toilets
Below decks
Large dry changing room with large individual lockers
Cabins for expeditions, overnight adventures or afternoon snoozes!
Bathroom 1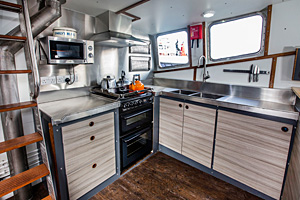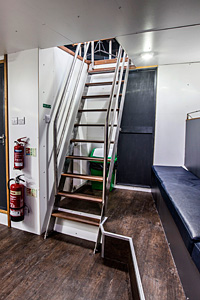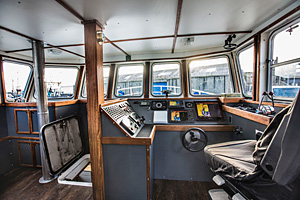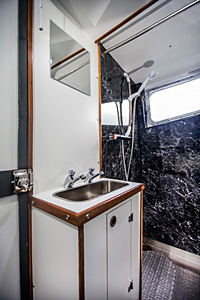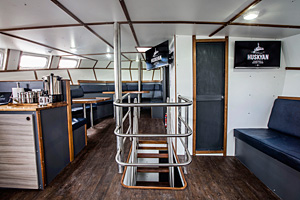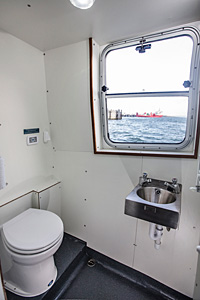 Main deck – Galley & Saloon
Large fully equipped galley
Dining area – plenty of room for everyone to eat together
Lounge seating area with comfy seating
2 × wide screen TV's with media facilities
Main deck – Wetroom
Heated wet changing room/kit store with individual dry suit hanging
Equipment prep work bench with camera dunk tank & 240v waterproof charging sockets
Walk in shower
Separate toilet & wash hand basin
Dive Deck
A huge 33m²
Spacious dive benches – designed to fit gear gulpers underneath
2 × booster pumps
2 × 18cfm Bauer compressors
Load tested stainless steel DIVER LIFT - extra wide to accommodate tech divers with multiple stages – no need to wiggle!
Guerra Hydraulic Crane – we crane your dive gear aboard – no more heavy lifting!
O2/He/NITROX/SOFNOLIME
Comprehensive medical first aid & O2 kits carried as standard